The UAE real estate market enjoys increased demand. However, the ownership of property in the United Arab Emirates implies not only buying costs but also some other expenses like home insurance against various risks, to name a few.
Contents:
General features of UAE insurance
The UAE insurance scheme is similar to insurance coverage in other countries and involves two major components:
Insurance of a property that covers damage to external and internal load-bearing structures and losses from man-made disasters. Insurance policy can include damage caused by faulty construction and poor maintenance of a housing unit. An insured event extends to the fault of the developer or the management company overseeing the housing unit.
Insurance of home contents. Here the list is almost unlimited; it can include relict wood furniture, an expensive sound system or home cinema, etc.
An insurance policy can cover risks in two directions at once or have several programs. It all depends on an insurance company. The type of housing has a direct impact. The building must be insured by an owner of a residential complex, but this requirement does not apply to a private property in a residential complex.
Who is responsible for insurance?
The main misconception is that all responsibility lies with the landlord. It all depends on the format of the property and its purchase. Compulsory insurance is provided only for the acquisition of a mortgage-backed home. But this format is convenient only for those who rent a property. If it is owned, then insurance is an obligatory part of buying with a mortgage. But again, the policy covers technical characteristics of a housing, not its contents.
If an apartment was bought for cash without credit funds, then the owner has the right to insure the housing and the risks associated with them. This applies not only to the safety of the property but also to the risks of late rental payment or refusal to pay a rent. Having an insurance certificate is equally advantageous for both the tenant and the landlord. When renting a property, it is better to clarify whether there is a coverage for theft of possessions, fire or other force majeure circumstances.
Regulation
The law provides for insurance for a building in case of unforeseen circumstances. According to The National, homeowners must be compensated for damages in the amount of at least 4.5 billion dirhams. Such a requirement applies to large residential buildings, not individual housing units. Not all building owners in Dubai, which is one of the country's major metropolitan areas, own such assets, thus making home owners take out individual insurance.
For now, most residential complexes are insured. However, not all companies comply with statutory requirements.
Experts at analytical agencies note some residential complexes have problems with insurance. In addition, they often have an insufficient budget for emergencies.
How to choose the right insurance company?
In the United Arab Emirates, there are about 50 insurance companies. The most popular are A Insurance, MetLife-UAE, Arabia Insurance, Oman Insurance Company, Emirates Insurance, and Zurich Insurance. You can inquire about the conditions they offer by filling out user-friendly forms. All you need is to:
Fill out a questionnaire
Specify whether a property owner or a tenant will be the policy holder
Indicate the value of insured items and contact information
As a result, the client receives a list of policies from various companies that meet the specified conditions. The insurance certificate is obtained directly from the agent of the selected company.
It is crucial to give each policy conditions careful consideration and study paragraphs like the amount of compensation, the conditions for the occurrence of an insured event, the required documentation to receive insurance payouts. Often, terms are incorporated by reference or written in small fonts. For example, some policies stipulate that a person must live in a property for at least a month or two; otherwise, there is no compensation for damage.
Factors to consider when choosing an insurance plan
Insurance terms and conditions may apply to immovable or movable property. The first group includes furniture, antiques, household appliances and other similar objects. Movable items can include jewelry, high-value watches, laptops, telephones, fur coats, and other items that can be found both inside and outside the home.
The maximum amount of compensation is AED 10,000 for each stolen or damaged item. However, if the cost of an item exceeds this amount, then its name and value should be reflected in a separate list. The more items it contains, the higher the cost of insurance.
What events does insurance cover?
The list is set individually, so the owner needs to know ​​what situations they want to insure their property against. These can be fires or natural disasters such as earthquakes. Also in the UAE, there is loss of profits insurance, which can turn to be useful if you rent out your property.
You also need to consider that you don't need to provide documents confirming the cost of the covered items when you fill out your insurance certificate. However, receipts or cheques are required for the payout in the event of damage or loss. It is better to clarify specific requirements with the selected insurer. Some companies accept an account statement confirming the purchase or an invoice as evidence.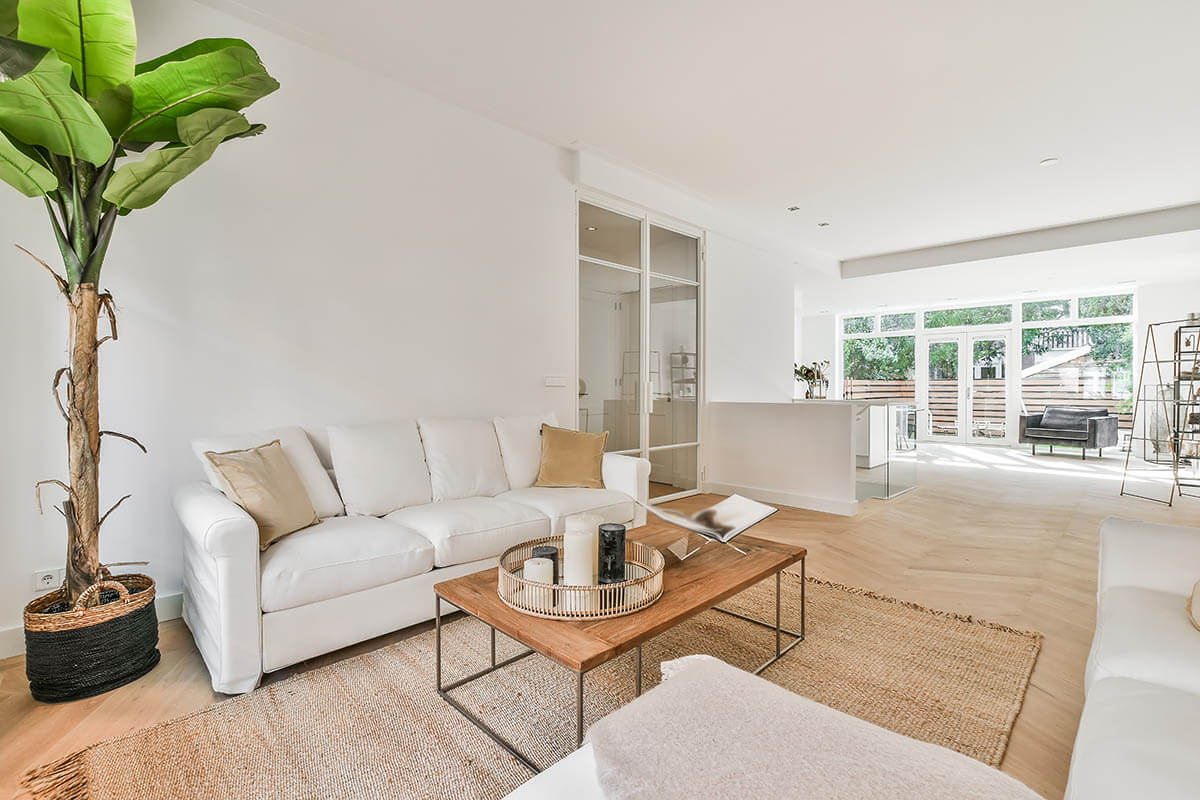 Why is it worth insuring your property?
Even though the answer to this question is apparent, property insurance is not in high demand in the UAE. The explanation is quite simple. Often tenants do not want to invest additional money, and potential losses are reckoned to be compensated by landlords.
However, insurance policies of homeowners often assume coverage for the building and do not apply to home contents. Also, risks of damage or loss are often ignored. Yes, the country has a low crime rate and the likelihood of a fire is much higher than theft. Still, it is impossible to predict everything that might happen. Therefore, an insurance policy allows you to secure risks. This is especially true with expensive equipment at home.
How much does insurance cost?
It depends on the location. The cost is cheaper in the mainland than in coastal areas, since it is difficult to predict disasters. On average, expenses can be as high as 0.1% of the total insured value of a building. Home contents insurance can be more expensive, with about 0.5% of coverage. Traditionally, the calendar year is taken as the settlement period. The minimum policy cost may be 200-300 dirhams, though it depends on an insurer. However, you cannot count on significant compensation with these plans.
Help in choosing and purchasing property in the UAE
On Dubai-Property.Investments, you will find a wide range of investment and buy-to-live properties in Dubai. Our specialists will be happy to answer all your questions regarding the real estate options, transaction process or the property insurance.
If you are interested in the opportunity to make money on investments property in Dubai, please contact us.