About Tilal Al Ghaf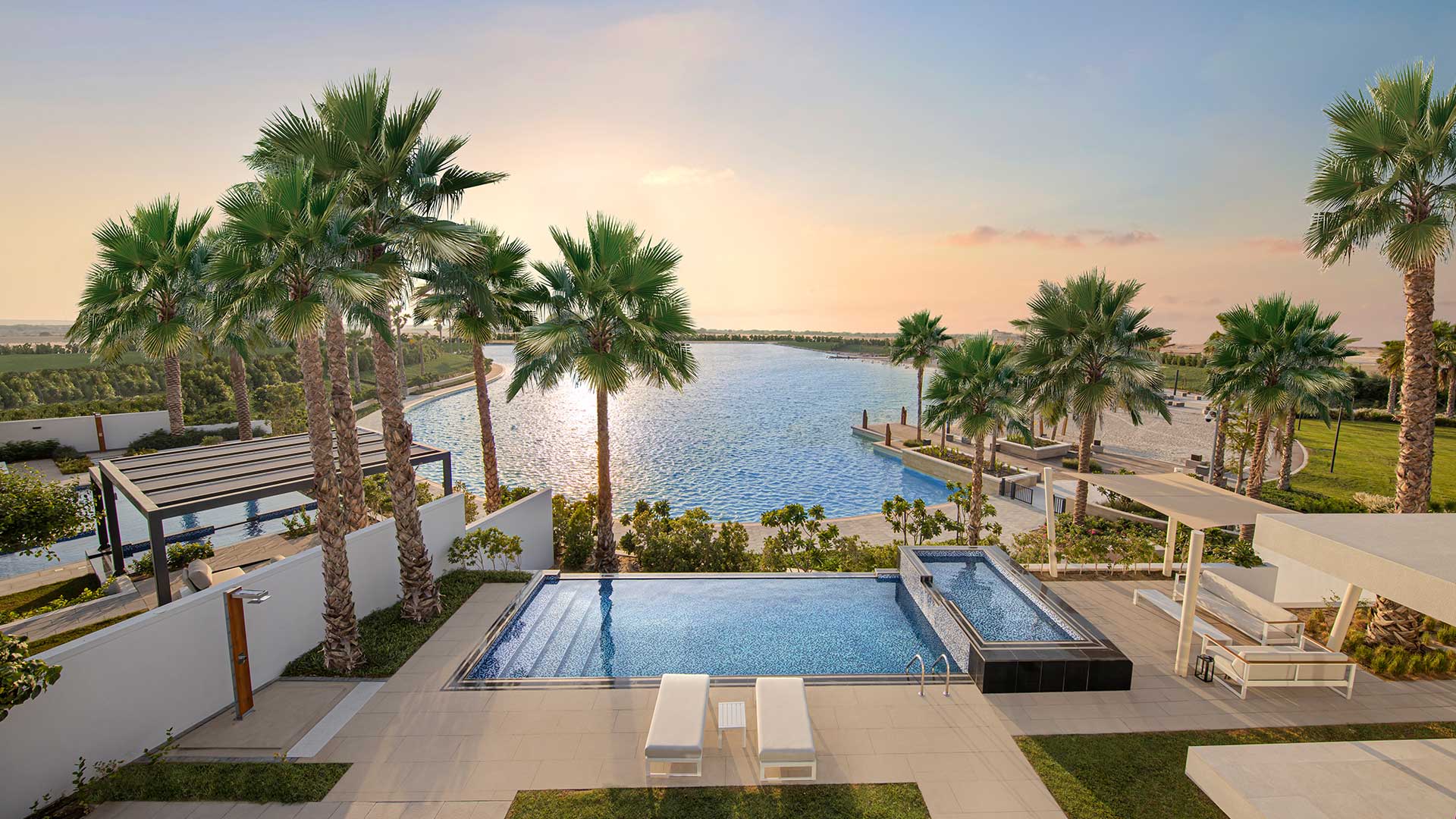 The new Tilal Al Ghaf district is an actively developing community located on the shore of a man-made lagoon. The green parks of over 3 million square meters make the area unique. There are luxury villas and premium townhouses with outdoor landscaped areas and plots of land surrounded by trees.
Majid Al Futtaim is a large company, engaged in the development of the village. Construction is scheduled for completion in 2027. Future residents will not ask, "When was Tilal Al Ghaf built?" as they will know the date of its construction.
Infrastructure
The community is located on an area of more than 300 hectares, where 6,500 residential properties in Tilal Al Ghaf will be built. In the central part of the community, there is a lagoon of 70,000 square meters with a 400-meter sandy beach.
The creation of several reservoirs is planned here, with 18 kilometers of paths for jogging and walking, as well as an 11-kilometer bike path.
Picnic areas and recreation parks will be located in numerous green areas.
The main concept of the developer is centered around unity with nature. This is reflected in the use of energy-saving technologies in the construction of buildings and the creation of landscaped areas with various plants and a pleasant microclimate to protect future residents from the sun and heat.
The district is divided into the 3 sub-communities of Elan Townhouses, Serenity, and Harmony, which will all have access to the central park and a sports ground with outdoor exercise equipment.