About The World Islands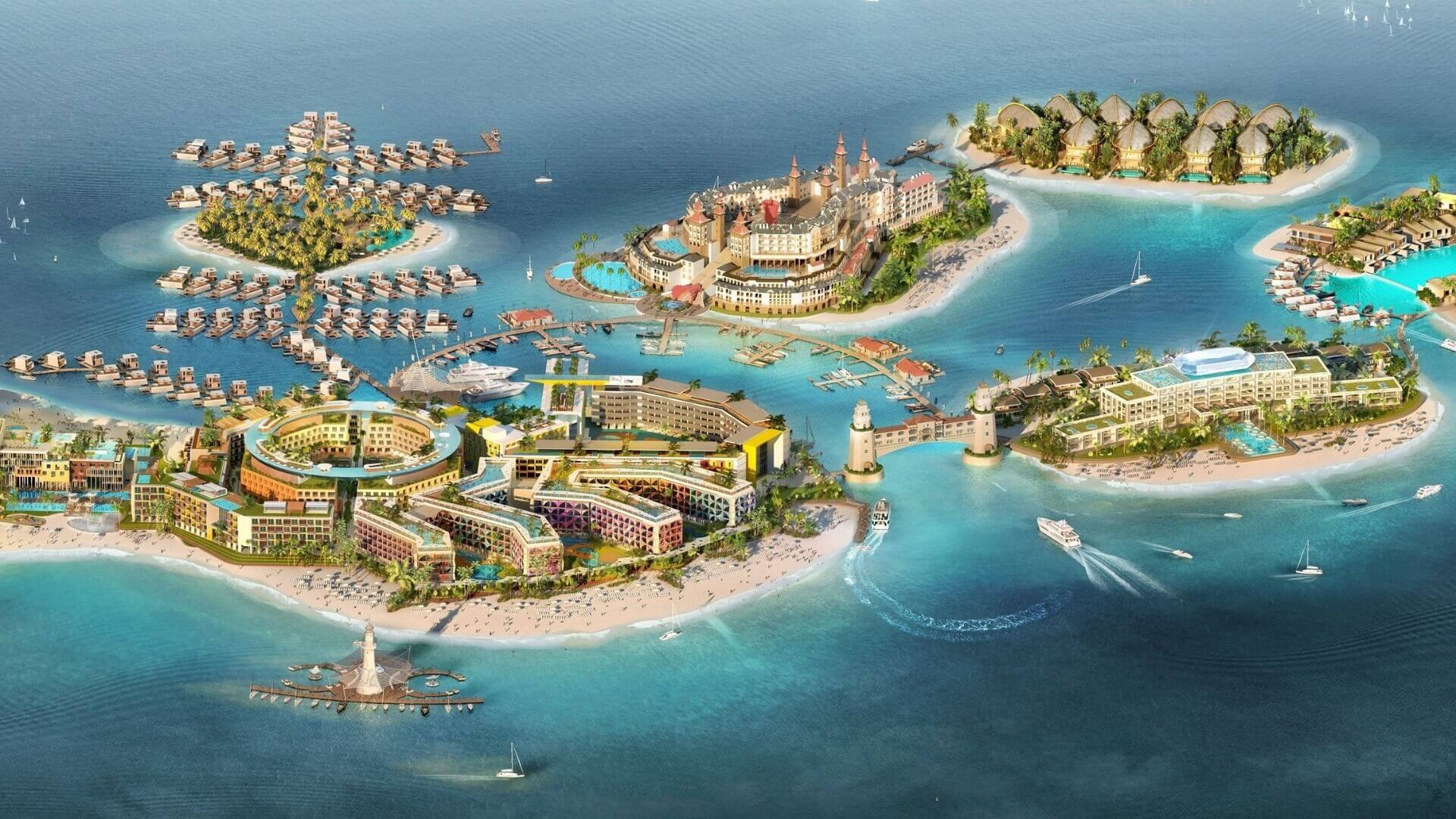 The World Islands is a man-made archipelago formed in the shape of the world map. It consists of 300 individual isles located about 4 kilometers away from the coast of Dubai. They are found in groups and are surrounded by a 27-kilometer breakwater. The project developer is Nakheel Properties, one of the largest property developers in Dubai. The company also owns significant projects of the emirate such as the Palm Jumeirah, Al Furjan, and others.
In March 2022, Paramount Global hinted at considering this man-made archipelago as the place for the construction of its luxurious Nickelodeon resort.