About Emirates Hills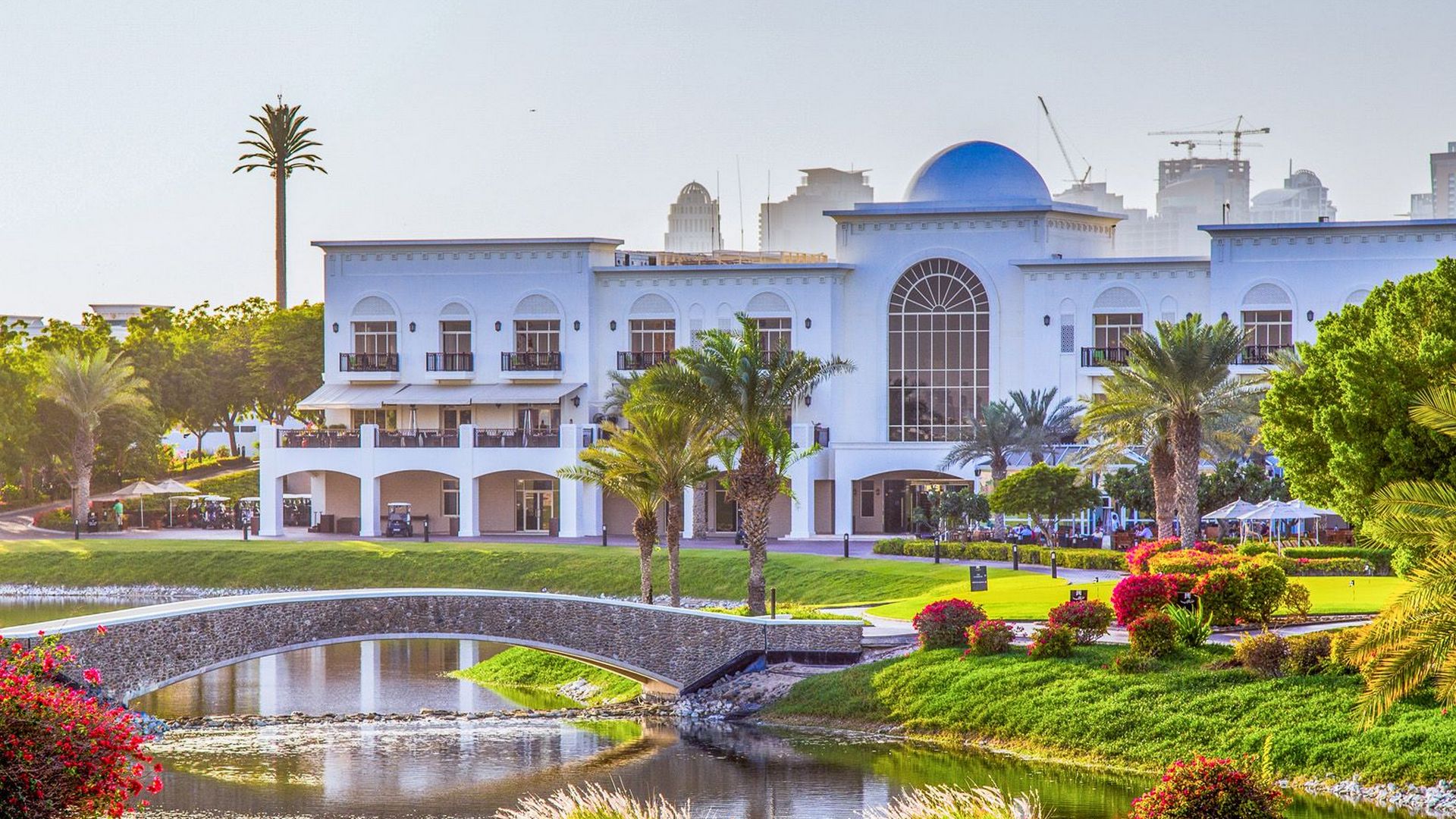 Emirates Hills is a large-scale world-class complex, an elite golf community with an area of 12 sq. km, one of the most prestigious, demanded and closed complexes in the city. Touted as Beverly Hills in Dubai", this exclusive residential area is replete with state-of-the-art amenities, beautiful landscapes and stunning panoramic views.
Emirates Hills has 600 luxurious, well-equipped premium villas blend harmoniously with beautiful private gardens, emerald green golf courses and lush natural landscapes, making it Dubai's most coveted residential area.
The area was originally designed and built up as an elite area for the richest residents, so the master plan included numerous artificial ponds, canals and several golf courses. All public spaces, parks, lake shores and green areas are landscaped and well maintained by the best landscape designers.
Emirates Hills is a low-rise residential area. There are no buildings more than 2 stories high and there are no apartment buildings. Only first-class villas have been built here sold to private buyers. The area of the villas varies from 1 115 sq. m up to 7 200 sq. m. All villas are now sold with an already decorated interior, most of them with furniture.
This fashionable family-run community has 2 golf clubs, namely the Emirates Golf Club and Montgomerie, recreation areas, communal pools, supermarkets and more. In addition, it offers easy access to schools including Dubai International Lakes Academy, Regent International School in Greens, Emirates International School in Meadows and Dubai British School in Springs.
From the area there is a direct exit to the main transport artery of the emirate - Sheikh Zayed Road. In 4-5 minutes, you can go to the beach in Dubai Marina, in 20-25 minutes you can get to the Mall of Emirates or to the central districts of the city. There is a metro station a 15-minute walk from the community, although it is not particularly important for residents of the area.