Moving to any country is fraught with many difficulties especially when it comes to the United Arab Emirates - a state with its own laws and culture. Before you apply for permanent residency in Dubai, it's important to familiarize yourself not only with local customs and way of life but also with the specifics of the real estate market. The material in this article will reveal several important aspects regarding finding housing and living in Dubai. It will also make mention of the many attractive features to entice you to move to Dubai – the most progressive of all the Emirates.
The content of the article:
Features of Dubai for immigrants
Despite Dubai's level of technological progress, high status in the international arena, and democratic conditions for doing business, the UAE remains predominantly a Muslim country. The residents of Dubai very much respect (and abide) by their laws and traditions. And as such, they also expect expats and tourists to have respect for their local values too. So as you can see, most of the rules established here are dictated by religion. Therefore, the laws of the UAE differ significantly especially for those citizens who are more familiar with the laws of countries like Russia, America, or Europe.
Tourists in Dubai are forgiven a lot, but not expats who live and work here. High demands are placed on them. If you behave appropriately and abide by the laws, Dubai will open up a whole new world of opportunities for you and become one of the most comfortable places for you to live.
What does Dubai have to offer foreigners?
Whenever it comes to moving to Dubai for permanent residence, foreigners provide a number of specific reasons. Let's have a look and consider some of them in more detail.
Strong economy
Dubai is still one of the most developed cities in the world. And while much of its earlier success can be attributed to its oil production, now the economy is fueled, among other things, by the developed real estate market, tourism, IT technologies, and businesses. As you can see, the dynamic development of each sector has ensured the financial stability of the Emirate and its overall success.
Comfortable financial environment
Many businessmen, investors and individual entrepreneurs come to the UAE to safeguard/protect their investments and increase their capital. Thanks to the government's competent decisions, an ideal economic environment has emerged, one where businesses are not only supported but are encouraged to grow. This, among other things, is facilitated by:
high salaries;
the absence of personal income taxes;
the presence of zones of free ownership and trade;
low mortgage rates (depending on the bank, from 4 to 7%).
Arab companies are primarily interested in attracting foreign capital and maintaining their status in the international arena so they willingly attract specialists from abroad.
If you're planning on moving to Dubai, owning your own business or a resident visa will help to improve your situation. For example, you will be able to open an account or get a mortgage in one of the local banks. With this, you can receive passive income and expand on various opportunities available to you.
Profitable investment in Dubai real estate
Now is the most favorable time for investment in the Dubai real estate market; there is high demand because of the easing of coronavirus restrictions, increased rental rates and attractive prices for apartments. Therefore, you won't only be saving your money, but you will also be contributing to an increase in the amount in the future.
Taxes
There are no taxes on personal income and property in Dubai, which is largely why it is credited with the status of a "tax haven". Employees of companies, workers and entrepreneurs do not pay taxes. In addition, homeowners who rent out their apartments are exempt from paying rent tax. Instead, the tenant pays for it.
Other taxes and charges for foreigners in Dubai:
Transfer and registration fees is 1-7% depending on the value of the property;
Property registration fee in the Dubai Land Department (DLD) is 1.5% of the housing cost + 0.25%;
Realtor services is 2% of the transaction amount;
Real estate resale tax is 4% of the value;
«Tourist tax» in hotels and restaurants is 10% and automatically included in the account;
Municipal land and real estate tax is 10%;
VAT is 5%;
The license fee for foreign company registration in the UAE is about 5000-6000 US dollars;
Toll road system - motorists are charged AED 4 per gate at Al Garhoud Gate, Al Maktoum Gate, Al Safa Gate, Al Barsha Gate, Airport Tunnel Gate, and Mazar Gate. This amount is automatically debited from the card.
Employment in Dubai
Dubai is a diverse and high-tech city with over 80% of its population being immigrants. So it's not difficult for a brilliant specialist with high qualifications to find a job here. The same applies to medium and low-skilled jobs.
Salaries in Dubai range from AED 4810 per month (minimum wage) to AED 99,000 per month (the actual maximum is higher).
Average salary
The average monthly salary is AED 21,500 which means that 50% of the population earns less than AED 21,500 while the other half earns more than AED 21,500.
Percentage ratio
Salary Explorer found in a study that according to the wage distribution, 25% of the population earned less than AED 11,800 while 75% earned more than AED 11,800. According to the study, 75% of the population earned less than AED 60,300 while 25% earned more than AED 60,300.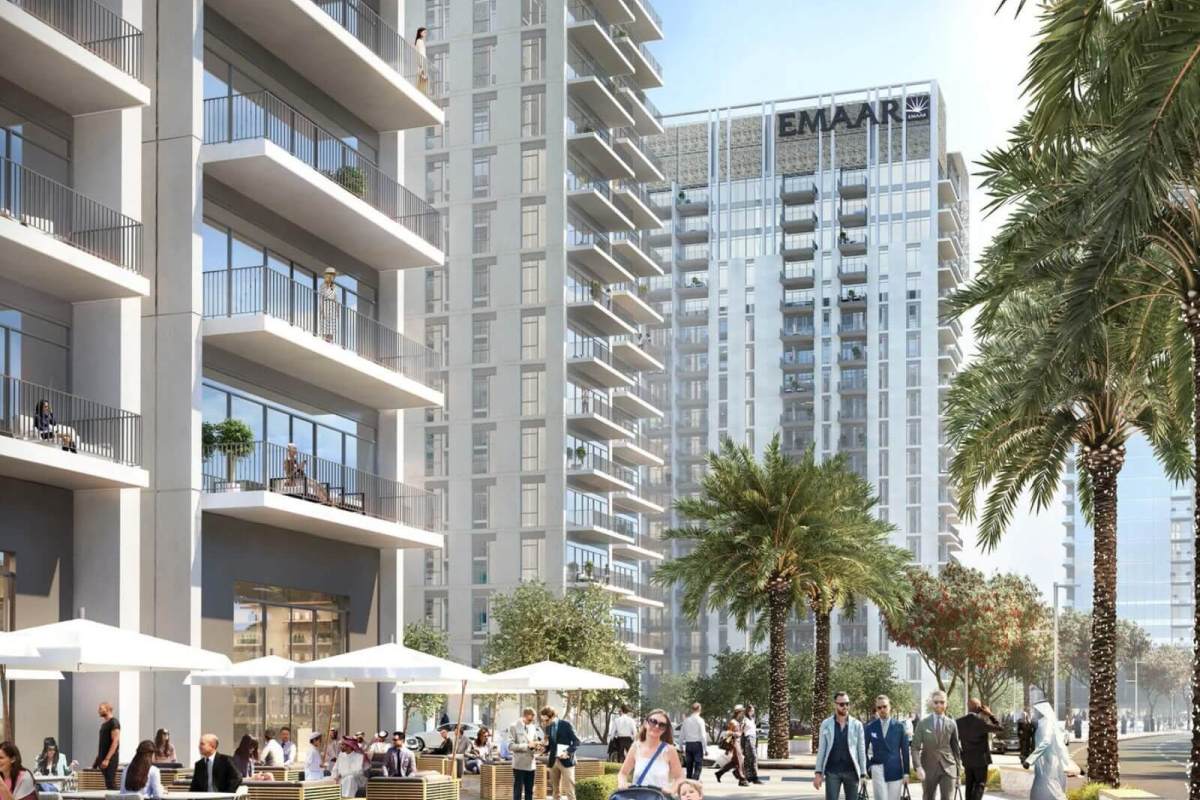 Simplified immigration process
There are 5 legal ways for a foreigner to move to Dubai:
Marriage to a local citizen;
Study;
Work;
Real estate investment;
Outstanding service.
Each of these options has features that you need to know about in advance. For adults, investing in real estate is the most low-risk and affordable way of immigration.
Any wealthy citizen with a good credit history can move to Dubai. Entry into the United Arab Emirates requires a visa of the appropriate type.
Simplified visa process
To travel to Dubai, residents of Belarus, Austria, Greece, Iceland, Spain, Italy, Belgium and some other countries, does not need to apply for a visa in advance. Their visas are usually issued in Dubai upon arrival into the country. This type of visa is known as 90 days.
Other types of visas include:
The transit visa is issued for up to 96 hours and is needed by tourists for transit flights. One is only allowed to stay on the grounds of the Dubai airport with such a visa.
The tourist Visa is the most in-demand type of visa for foreigners. It's issued for a tourist trip or vacation in Dubai and is valid for 90 days.
The resident visa is suitable for those who are interested in the long-term prospect of staying in Dubai. It is awarded for investment in Arab real estate or outstanding service to the state. It can be obtained for 3, 5 or 10 years.
Low property prices
Buying an apartment in Dubai means making a profitable investment. Arab real estate has good investment potential that contributes to paybacks and quick returns on initial investments. The range of primary and secondary markets is huge. There are apartments, penthouses, duplexes, villas, townhouses, and studios. Each housing unit is unique. The average cost of 1 sq. m. of living space is from $1,800 to $7,000.
A studio can be bought for $75,000-165,000.
The housing cost of 1 sq. m. in elite areas of Dubai:
Dubai Marina - from $5,500;
Palm Jumeirah - from $4,500;
Burj Khalifa - from $7,000.
Safety
Dubai ranks number 8 among the TOP 25 safest cities in the world. The city's safety index is at 82.96. The United Arab Emirates, with an index of 86.68, is ranked third in the same ranking. This is primarily due to the high level of public order in the system and laws that regulate public life and severely punish offenses. There is also 24-hour video surveillance everywhere in the city with police constantly being vigilant and patrolling. That's why there is almost no crime on the streets.
Climatic situation and sea
It's hot in Dubai and the humidity, especially in March, is high. However, the local population has adapted perfectly to such conditions. Also, public institutions all over Dubai are equipped with air conditioning. In some areas, all houses have a central air conditioning system and there is also a lot of greenery and shady places on the streets to take a break from the heat. According to the General Development Plan for 2040, Dubai will plant more green spaces and special green corridors will be created to connect districts.
The heat in Dubai lasts for 3 months during July to August when temperatures can reach 42-44 degrees. The rest of the time, air conditioning temperatures are kept between +25 to +27 degrees. The average temperature of the Persian Gulf coast is 27 degrees. There is no rainfall in summer but sandstorms can occur once in the season.
Dubai's maritime climate boasts a warm and clean sea, with a well-groomed coastline and stunning beaches. All of these are ideal conditions that make for an exciting yet relaxing visit.
Common mistakes made by foreigners
№ 1 Act blindly
When it comes to processing important documents in Dubai, a little-informed foreigner can make a lot of mistakes. In this case, it is better to rely on the help of a specialist. Feel free to ask for help in everyday things and especially when it comes to financial matters.
№ 2 Purchase real estate or rent through an unsupervized agent
All professionals working in the real estate sector receive specialized training and follow a written RERA registration exam to receive a license. However, there is a chance of encountering a fraudster. Ask for a license before working with an agent.
№ 3 Not checking real estate documents
When buying a property, it is important to check whether the housing is in a mortgage, whether there are unpaid utility bills, and whether the seller is the true owner of the housing. Knowing everything about the acquired property will help to avoid problems in the future.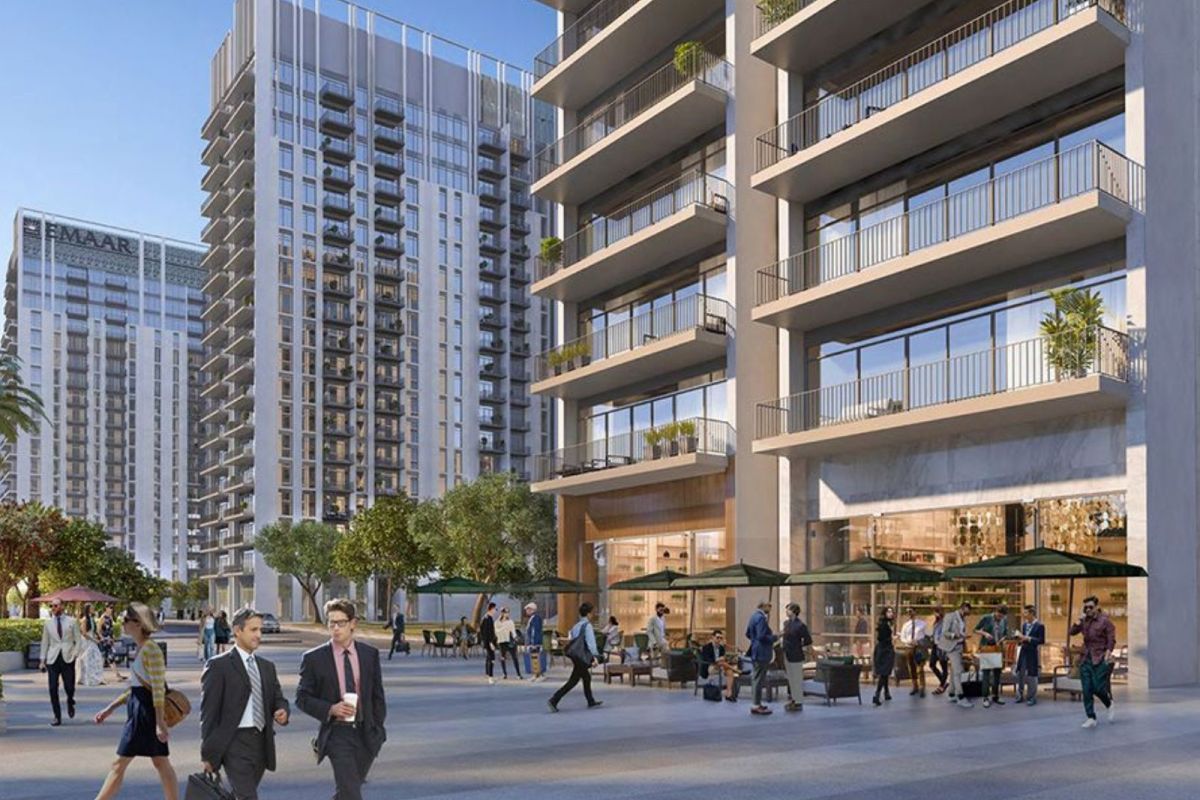 What not to do in Dubai
Drinking alcoholic beverages on the streets and in public places. Drinking alcohol is discouraged in Islam. As such, you are only allowed to drink alcohol in places such as bars, restaurants, hotels or at home. Moreover, purchasing alcohol and drinking it at home will not work either.
Driving drunk. Driving under the influence of alcohol can lead to huge fines. If someone is unlucky enough to get into an accident, they will be imprisoned.
Dancing in the street. Dancing in public places in Dubai is prohibited as it's considered provocative behavior. Moreover, this rule applies not only to visitors but also to residents. Dancing is allowed only at home, in hotels or at nightclubs.
Gross violations of religious laws. Newcomers and immigrants can profess absolutely any religion or even be atheists. However, this doesn't mean that they are allowed to commit crimes against Islam as this can lead to serious fines or even jail time. For this reason, before moving to Dubai, it's important to familiarize yourself with the rules, norms of behavior and any of the basic laws that are not to be violated.
Buying a property in Dubai
Start searching for your dream home in Dubai today on Dubai-Property.Investments. Our experts will help you to choose, pick up the most favorable offers and organize a safe sale transaction.
If you are interested in the opportunity to make money on investments property in Dubai, please contact us.