Dubai is one of the most popular travel and business destinations in the world. Its rich history, cultural diversity, convenient and modern infrastructure, and a developed resort and residential real estate market attract millions of tourists every year. Its advantageous geographical location, booming trade and technology sector, and many corporate perks attract some of the largest companies from S&P500.
The emirate is considered an investment hub in the Middle East with the safest investment environment in the region. According to statistics provided by the World Population Review source, in 2021, 85% of Dubai's population is made up of foreigners with varying levels of wealth. The city occupies significant positions in the top global rankings of investment attractiveness. Agencies, Moody's and S&P, describe the emirate's investment attractiveness as stable with positive forecasts for at least the next 2 years.
Depending on the region of the city, a potential investor may find investment opportunities in different price categories and budgets. In this article, we will analyze the most profitable areas in Dubai in 2021.
The content of the article:
General overview
During 2020-2021, the emirate experienced both a significant, painful slump and a rapid recovery. Many sectors of the economy, including real estate, have seen significant changes in their economic structure. This has also affected Dubai's areas.
We will provide an overview of the 2 types of areas in the Emirate:
The first type - the urban districts, which traditionally represent the return on investment in real estate and indicators of economic growth. Their number has decreased in 2020 but they are still very attractive.
The second type - districts with special potential for investment in 2021 due to the World Expo 2020, which will be held from October 1, 2021 to March 21, 2022.
In 2021, the following indicators correspond to the real estate market:
High liquidity of assets;
Record low prices, especially for luxury real estate;
Strengthening government measures to protect brokers' capital;
Rental income, according to PropertyMonitor, depending on the area and type of property is 8.4%;
Low vulnerability to inflation.
Investors benefit from diversification of assets into different types of properties with different rental levels and locations.
Investing in real estate serves as a credit rating for an investor looking to borrow from banks in the emirate on favorable terms.
The possibility of acquiring 100% ownership under certain conditions.
Choosing the right investment location is one of the key factors to get the best return on your investment.
The main list of areas for investment
Downtown Dubai
Downtown Dubai, formerly known as Downtown Burj Dubai, is the de facto center of the emirate.
This area is located on Sheikh Zayed Road, adjacent to "Dubai Manhattan" Business Bay and the DIFC special economic zone. There are Meydan Racecourse to the east, and the Jumeirah 1 District, a water sports center, to the west. Downtown is packed with tourists all year round. The local market combines high-rise buildings and a selection of expensive villas alongside a wide range of more affordable properties.
The composition of the population is extremely diverse. Large local population dwells next to the list of tourists and expats of varying incomes. The district has a large number of migrant workers and business representatives.
The demand for real estate in Downtown is always high.
Young expats usually rent studios in Downtown. These are often between 42 and 52 sq. m. in size. The Burj Al Nujoom apartment complex is particularly popular.
Rental prices for studios and mid-sized apartments range from $14,500 to $21,000. For mid-sized and large apartments, it can go up to $33,000.
In the segment of apartments, 4-bedroom apartments are widely used, but recently 5-bedroom apartments are becoming more popular. The average cost of real estate in 2021 in popular areas of Dubai is:
AED 1,400,000 ($404,000) in Dubai Marina;
from AED 600,000 ($163 thousand) - JLT;
from AED 440,000 ($120,000) - Arjan Dubai;
from AED 500,000 ($136,000) - Emaar South Dubai;
Business Bay
Business Bay is located next to the city center - Downtown Dubai - and extends from Sheikh Zayed Road to Ras Al Khor. The DIFC special economic zone is located nearby.
Business Bay is one of the main drivers for the transformation of Dubai into the business hub of the region.
The area is a mix of property types: residential, commercial, industrial, resort. A special place is taken by apartments, hotels and storage/sorting facilities for companies actively engaged in e-commerce development.
The real estate offering successfully balances high quality with high affordability. In total, there are over 240 buildings of both commercial and residential types.
Schools, medical centers and a variety of entertainment options are at hand, along with well-equipped gyms, swimming pools, playgrounds.
Here you will find agglomerations of middle class and luxury villas, such as the Executive Towers Pavilion, the Marasi Floating Villas along the Dubai Canal or the Sky Villas.
According to Bayut's 2020 Dubai Sales Annual Report, Business Bay has proven to be one of the most popular destinations for businesses and investors looking for affordable housing.
The area attracts a large number of young professionals from abroad, so the lifestyle here is mainly focused on young couples and singles.
Average purchase price per sq. m. is $3,180. The average purchase price of a property is $2.768.000. The average rental price per apartment unit is just over $21,900 per year.
The largest apartments rent for between $24,000 and $78,900 per year and sell for $625,500.
The top prices for apartments in 2021 reach $10,878,800. For penthouses, the price was $19,799,500 per year.
Jebel Ali
Jebel Ali, also known as Mina Jebel Ali, is a slowly but steadily growing region that is gaining prominence in Dubai.
The area is home to a variety of mixed-use projects divided into five main sectors: commercial, industrial, retail, entertainment and residential.
The following projects are in development in the district:
Jebel Ali Port, the largest man-made bay in the world;
Palm Jebel Ali, the slightly bigger brother of Palm Jumeirah;
JAFZA (Jebel Ali free zone);
Special industrial zone;
Jebel Ali Village, an elite residential cluster with many temple buildings.
Jebel Ali Village borders Dubai Investment Park. Al Maktoum International Airport and the Dubai Parks & Resorts complex are located nearby.
Jebel Ali Port is the world's ninth largest container cargo transportation port and the first largest in the Middle East, and the JAFZA alone accounts for 23% of the emirate's total GDP.
JAFZA is home to over 7.000 different businesses in the fields of trade, logistics, industrial manufacturing and services.
Despite the fact that Jebel Ali is an industrial and commercial zone, several large residential projects are developing in it.
They are mainly located in Jebel Ali Village and Discovery Gardens.
Jebel Ali attracts all sorts of demographics.
The most popular property clusters in the area are Jebel Ali Hills, Rove At The Park, Garden View Villas, Al Muntazah Complex and Jebel Ali Industrial Area.
The main segment of villas and townhouses is occupied by residential buildings with three or four bedrooms. Apartments with 1-2 bedrooms or studios are popular.
According to the Metropolitan Agency, housing prices in the area are currently moderate. For example, the average cost of a studio apartment ranges from AED 225,000 ($61,256) to AED 526,000 ($143,203), while 1-bedroom apartments cost from AED 399,000 to AED 847,000 (approximately $109,000 to $231,000).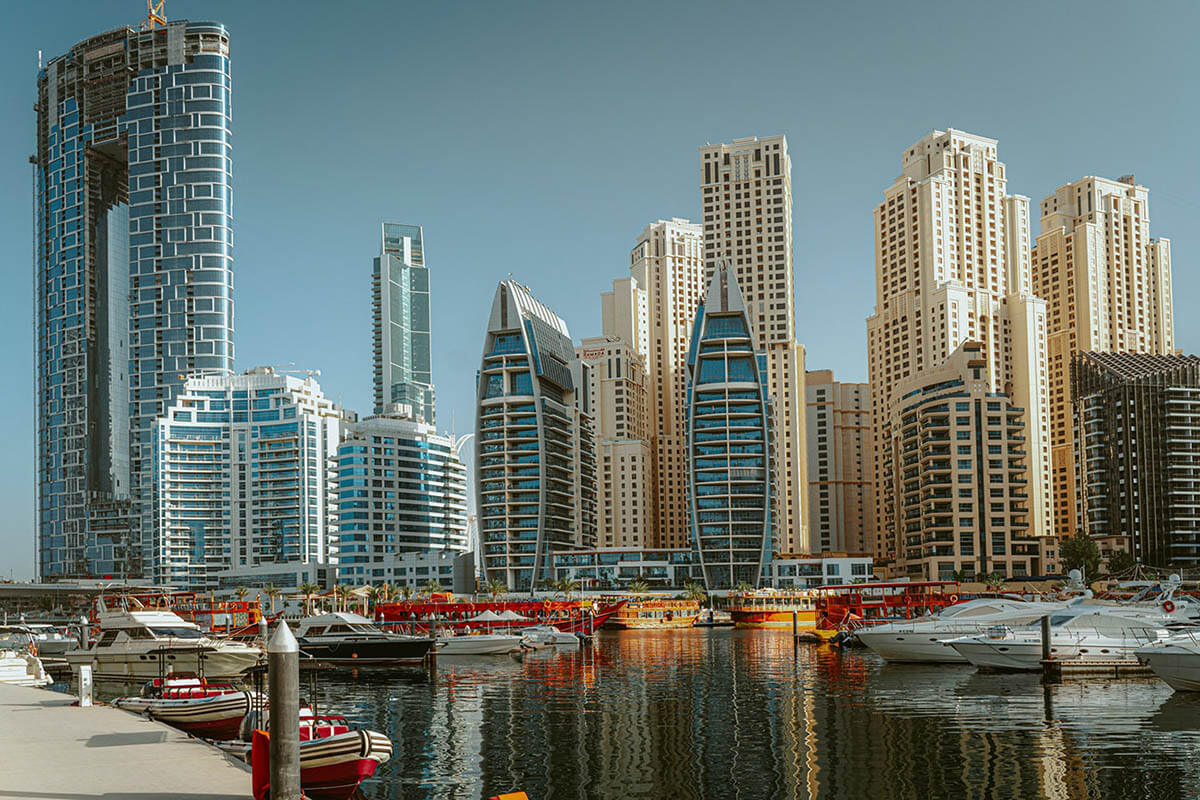 Dubai Marina
Dubai Marina is one of the most popular areas in Dubai. The Marina is located on Sheikh Zayed Road opposite Jumeirah Lake Towers and between Dubai Media City and the Jebel Ali Free Zone. Thus, the neighborhood occupies the geographical center of the city.
This location attracts many businessmen and high-income vacationers who want quick access to their workplaces and luxury residential properties in a prestigious and comfortable coastal area.
The demand and prices for renting and selling properties are seasonal. They depend on how many foreigners visit the Marina during a certain year.
The average rental price for a studio or apartment starts at $10,000, with medium to large apartments going for about $22,700, slightly more than the average at Business Bay and $3,000 cheaper than the average at Downtown Dubai.
The largest apartments can cost up to $93,600 to rent. Villa rents range from $39,200 per year for the smallest to $113,500 per year for the largest.
Jumeirah Village District
Jumeirah Village Circle is a gated community in the city center. The Village is home to over 2,000 luxury villas and townhouses.
The area is designed to attract foreigners with large families looking for a permanent residence. There are two international schools, many medical facilities, several outdoor clubs and plenty of entertainment options for the whole family.
The Village Circle is just a short drive from Expo 2020 Pavilion and has easy access to the emirate's industrial and commercial hub, Jebel Ali, as well as the city's main roads and Al Maktoum International Airport.
Investors are showing increased interest in this location due to its competitive property prices. It is one of the best rental districts in the city.
Dubailand
Dubailand is one of the fastest growing residential areas in Dubai. It houses such communities as Mudon, Dubai Lifestyle City and The City of Arabia. As a result, it offers the widest range of residential properties for every capital size.
The area is characterized by great number of botanical gardens, academies and various cultural attractions. Dubai has several well-known shopping and entertainment centers such as Dubai Outlet, Global Village, and Motor City. In 2021, the area is popular with families and single expats but it is predicted that it will grow steadily in the coming years.
Jumeirah Lake Towers
Jumeirah Lakes Towers is an area primarily known for its wide range of freehold properties for investors.
There are 87 high-rise apartments in Lake Towers, built around 4 large man-made lakes and surrounding parks. Dubai Marina and Jumeirah Heights are located nearby.
Apart from residential housing, there are also offices, hotels and commercial properties such as retail spaces available for investors. The emirate's main artery, Sheikh Zayed Road, runs through the area.
The district attracts expats who want to move to Dubai with their families. Young professionals and business representatives also show great interest in Jumeirah Lakes Towers.
Barsha Heights
Barsha Heights is the suburb formerly known as TECOM. It is an urban village that offers investors a choice of residential and commercial properties as well as hotels.
The area is home to many companies listed in Fortune 500, including Microsoft, HP, BBC World, CNN and Reuters. Barsha Heights attracts a large number of IT-workers and representatives of medium and large companies.
The district offers a balance between reasonably high quality real estate and affordable prices for buying and renting.
Areas for investment ahead of Expo 2020
The event attracts a varied audience. Below is a list of the areas that will receive the largest influx of tourists and expats.
Dubai Investment Park is a commercial area with affordable housing. The Green Community Village and Green Community East are nearby. North of the park is the famous cluster of expensive resort condominiums - Dunes Village.
Dubai Production City is a special economic zone known for providing an extremely wide range of properties for "freehold" purchases.
Jumeirah Golf Estate is an extremely high-end residential cluster that caters to golfers.
There is predicted to be a high demand for renting and buying villas in the areas:
Jumeirah Golf Estate, which we wrote about above.
Al Furjan is a gated community offering a wide range of quality villas and townhouses for sale at a fairly low price.
Mudon is a residential cluster in Dubai's east that offers a wide range of villas and townhouses, both ready to move into and under construction, and is a convenient "off-plan" investment.
A general growth in demand for property can be expected in the areas we have already mentioned above: Downtown Jebel Ali, Downtown Dubai, Business Bay.
A general increase in demand for real estate can be expected in the areas we have already mentioned above: Downtown Jebel Ali, Downtown Dubai, Business Bay.
It is also useful to pay attention to Burj Khalifa, Dubai South, Town Square and Wals Gate.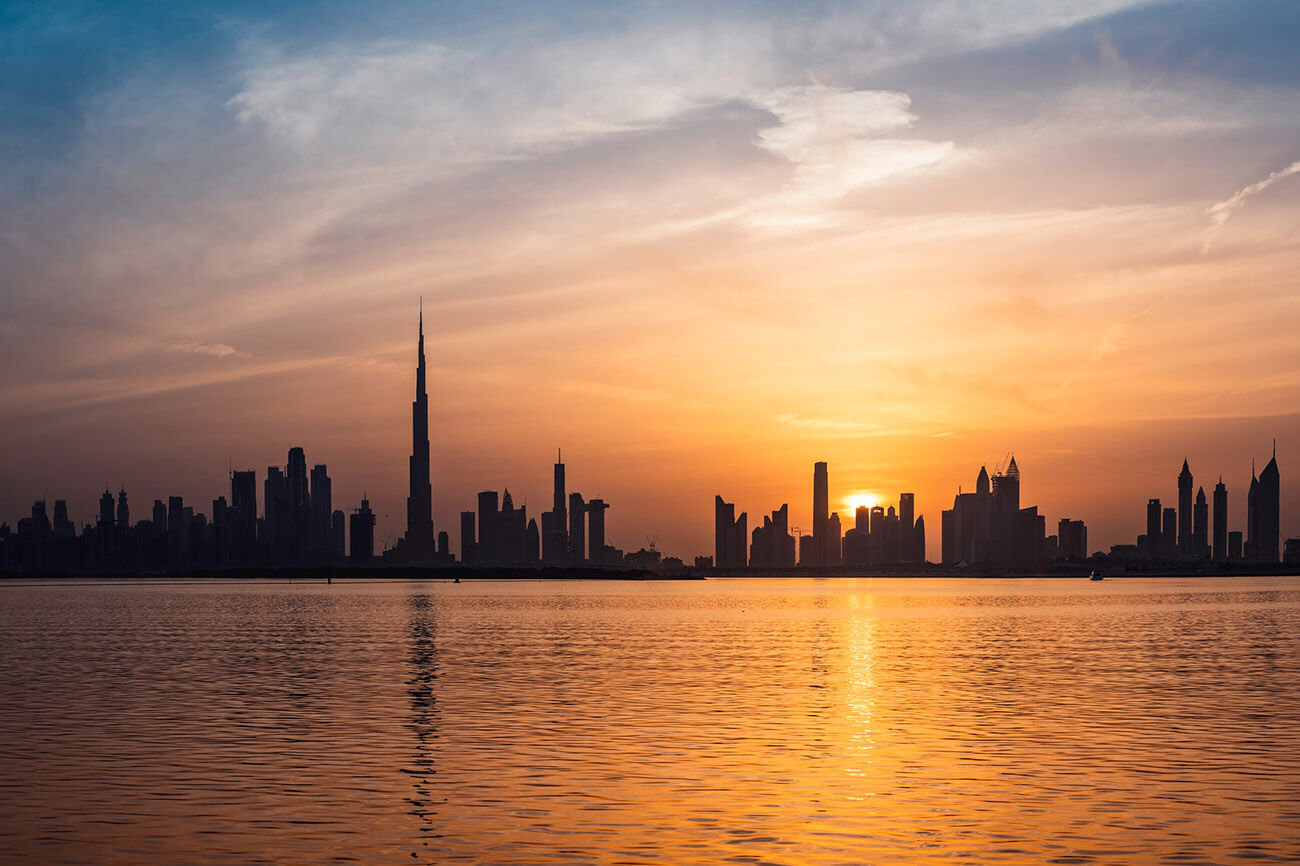 How to choose a property in Dubai
If you are interested in real estate investment opportunities in Dubai, especially in light of the Expo 2020 boosting the local real estate sector, Dubai-Property.Investments provides individual real estate selection services in these and other parts of the city.
The company's specialists will select properties on the basis of the desired characteristics of the real estate as well as the prospects of obtaining the highest returns on investment.
The company analyzes changes in the Dubai real estate sector in real time and makes forecasts for its development in the near future. Dubai-Property.Investments takes over the processes of concluding transactions and processing property ownership documents.
If you are interested in the opportunity to make money on investments property in Dubai, please contact us.