Are you planning a family relocation to the United Arab Emirates? Investing in real estate in Dubai is a sound financial decision for one's future. Read this article about the features of moving to Dubai with the whole family, choosing and buying real estate, as well as investing in Arab housing.
The content of the article:
Infinite perspectives of a small Emirate
Moving to Dubai is justified by a wide range of opportunities. These opportunities are what thousands of people from all over the world are striving for, including those who are serious about obtaining a resident visa. What exactly is the reason for this appeal?
First, it's a comfortable economic climate. The government of the Emirate is doing its best to attract fresh investment from abroad. And what is particularly attractive for foreign citizens are:
Freehold zones;
Free trade zones;
Lack of income taxes;
Possibility to obtain a resident visa;
Low mortgage rates (from 2.5%);
Possibility to obtain a resident visa for investments in real estate (in the amount of $273,000 and more);
High rental income (according to Property Monitor, depending on the type of real estate and area, from 4.3% to 8.3% per annum);
A wide range of real estate on primary, secondary and off-plan;
Transparency of home purchase transactions.
Features to look at whenpurchasing real estate
Transactions
Any foreigner can purchase real estate in Dubai, UAE (except for leasehold zones where only rent is available). Transparency of the transaction is an important reason to invest in the housing sector. The paperwork is designed in such a way that anyone, even a person who isn't aware of the intricacies of such transactions, could understand the meaning. At the same time, the registration process takes place in strict accordance with the legislation, under the strict control of state organizations.
It's important to note that all real estate agencies are also tested and are required to obtain a license to operate. Also, employees are in a special register of realtors. The same goes for developers. In Dubai, there is a clear system within which all development companies must operate.
Transaction in stages
Given the nature of the transaction, there are some procedures that must be followed.
1. Signing of a Memorandum of Understanding between Buyer and Seller (MoU). A Memorandum of Understanding is signed between the two parties with a minimum deposit of 5-10%. The buyer and the seller meet at the developer's office to apply for a certificate of no objection.
2. Then the developer will issue a NOC to pay the fee.
3. After the NOC is issued, the seller and the buyer must visit the Dubai Land Department to formally transfer ownership. When all the procedures are completed, the buyer receives a new ownership document.
When a buyer purchases real estate through a mortgage, then it is necessary to involve a bank. If the seller has a mortgage on the property, the buyer must repay the seller's mortgage in full before filing the NOC application.
Return on investment
High return on investment in real estate is the reason why it's worth purchasing your own house. On average, rental income varies between 4.3% and 8.3%, depending on the type of property and the area.
Investment in real estate pays off at least twice in 5-7 years due to the constant rise in rental and sales prices.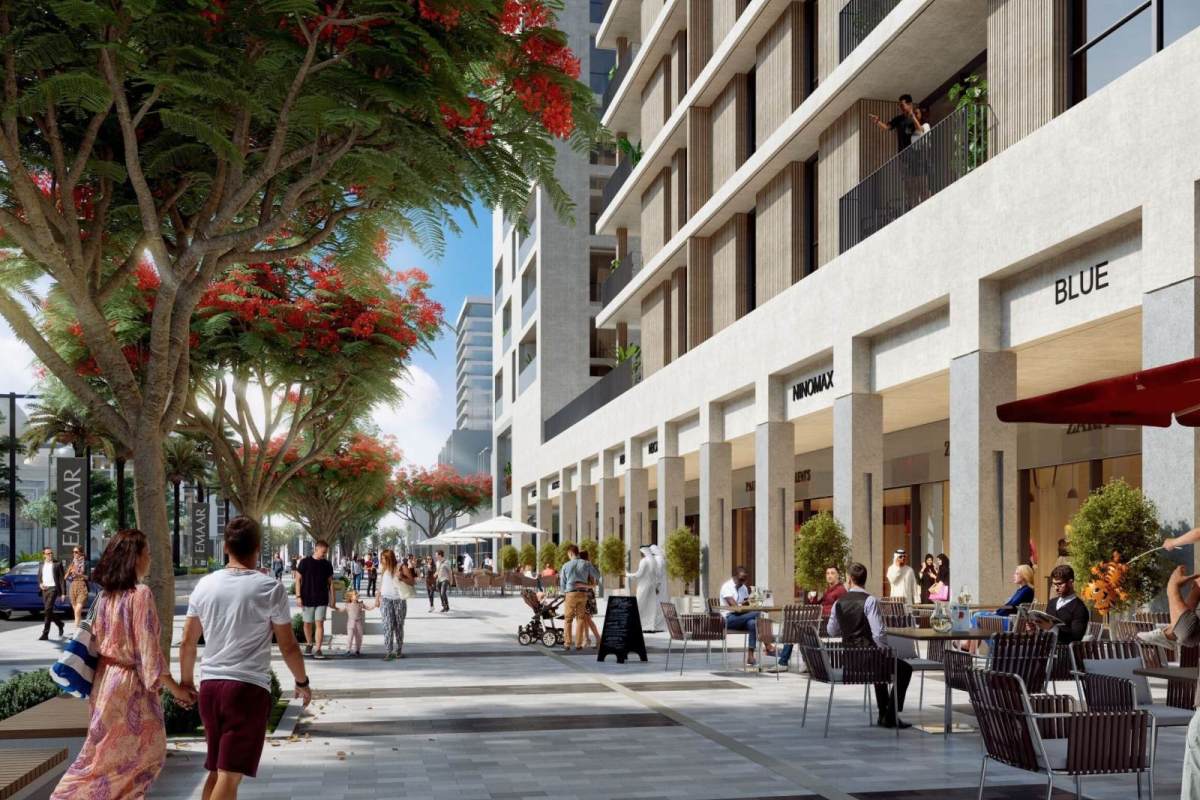 Legal protection of homeowners
The regulation of the sale and purchase processes takes place at a legislative level. The Dubai government is primarily focused on strengthening its international credibility and therefore does everything possible to protect foreign buyers.
Transactions are registered in a special Ejari system, which if necessary, helps to resolve disputes by contacting government or judicial authorities.
Stable demand for rental housing
Dubai is the economic center of the UAE and an important financial artery of the world. In addition, it's a popular international tourist destination, which is readily visited by millions of people. Since most of them prefer to rent housing on vacation or for work, this ensures a high demand for rent.
The demand has become popular against the background of the situation with Covid-19, remote work, and people's desire for more spacious housing. Property Monitor statistics confirms this; on an annual basis, prices rose by 19.9% in October 2021 compared to October 2020 when there was a decrease of -10.2%.
What do you need to move to Dubai with the whole family?
First, you need to apply for a visa. A resident visa will help you to become a resident of Dubai. Here are ways of obtaining it:
Employment;
Purchasing real estate;
Opening your own company in the UAE;
Studying in the UAE.
Let's consider each of the above-mentioned ways for obtaining a visa in more detail.
1.1. The application for a visa for the employment of an employee is made by the company. After receiving a visa, an immigrant must work in the same company by which they were employed. Obtaining a work visa is available only to qualified professionals who have successfully confirmed their professionalism.
2.2. A real estate investment visa is issued to investors in Arab housing in the amount of at least US $ 205,000 (AED 750,000) – according to the updated rules that came into force in September 2021. For this investment, a visa is issued for a period of 3 years. The purchase of real estate in the amount of 1,360,000 US dollars (5,000,000 dirhams) gives one the right to obtain a visa for 5 years. For real estate worth 2,720,000 US dollars there is a visa for 10 years that is also available.
3.3. By establishing your own company, you can also become a resident of the UAE. To do this, you need to register your own company in any of the Emirates. In this case, the company must be working. That is to say, your company is operational and actively carries out financial activities.
4.4 Higher education laws are a more straightforward way to obtaining a resident visa. This requires fluent English, international exams, TOEFL and IELTS tests. With a student visa, a citizen can safely work in both Dubai and the UAE.
Visa registration for family members
After the main applicant has issued a visa for himself, their relatives then follow suit. Note that a family member's residence visa can only be issued for close relatives such as a wife, husband, or children. For confirmation, you'll require a package of additional documents. So what's included in this document's package?
Certificates confirming relationship;
Certificate of financial solvency confirming the ability to support yourself and dependent relatives;
Proof of ownership or lease - a document confirming the existence of either an apartment in Dubai or another place where the family will live.
Each document must be notarized (apostille is not required).
An important requirement: the husband's earnings must be at least AED 4,000 ($1,089) per month. If the breadwinner in the family were a wife, her income must be at least AED 10,000 ($272,000) per month. Also, depending on which country the immigrants are citizens of, conditions may vary. These are usually the requirements that will change with regard to the spouse's income.
If the children of the spouses are of different sexes, the girl should have her own room.
If a resident wants to apply for a visa for their parents, their earnings must be at least AED 20,000 ($5,400) per month.
Opening a bank account in Dubai
Anyone has the right to open an account in any one of the banks in Dubai, even if they're not a resident. However, the first thing that's important to know is that the bank will thoroughly check your credit history. And if the bank has any doubts, it won't be possible for you to open an account. Plus, getting approval for a non-resident is extremely difficult.
In UAE, the status of a resident and non-resident in relation to banking operations is completely different. If a person with a resident visa comes to the bank, their motives are clear and predictable. The sources of their funds are also clear. As for foreigners without UAE citizenship, the bank doesn't understand their reasons for opening an account. Therefore, they put forward certain requirements for "small" non-resident clients.
A serious reason to open an account is for the purchase of real estate or the presence of an apartment that the owner wishes to rent out and receive income for. So as you can see, your every action and every intention must be documented. Only in this case, you can count on a positive outcome.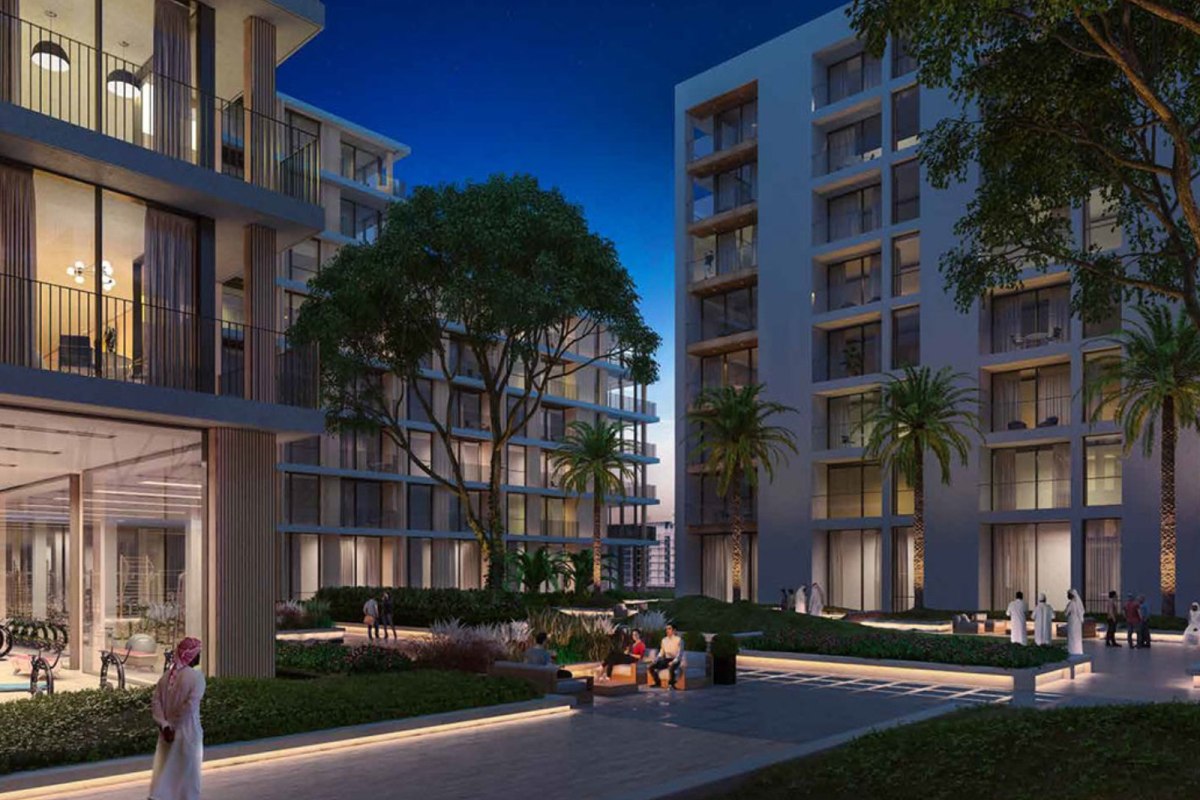 Facts about Dubai every immigrant should know
The official language is Arabic, but everyone in Dubai speaks English.
Dubai has the most amount attractions, amusement parks, and other interesting places than the rest of the UAE.
The Emirate has highly developed public transport: Dubai has an excellent metro, trams, buses, taxis, and water ferries. During traffic jams, public transport is a real salvation since taxis and private cars are practically out of commission.
There is a direct flight from Russia to Dubai.
Dubai is the most tolerant of foreigners among all the United Arab Emirates.
Most of the population of the Emirate are expats (about 80%).
A high level of security and almost complete absence of crime allow you to feel safe on the street even at night.
When moving to Dubai for permanent residence, a foreigner can expect to receive health insurance and by extension have access to public hospitals free of charge.
In Dubai, special emphasis is placed on education. There are many kindergartens, private schools, and higher educational institutions, where English is taught. There are also Russian-language schools.
Purchasing and drinking alcohol in Dubai is only permitted with a special license. Additionally, drinking alcoholic beverages is allowed only at home, in a bar, or hotel. Drinking alcohol in public places results in a fine of 600 dirhams (163 US dollars).
Public display of feelings on the street can lead to fines or jail time (depending on the severity).
Dancing in the streets of Dubai is also prohibited.
Buying property in Dubai
Now is the most favorable time for purchasing real estate investment in Dubai. Banks are offering reduced mortgage rates, developers meet you halfway by paying you in installments. What's more, there are a lot of offers in residential complexes under construction, as well as, an abundance of offers on the ready-made housing market. Most of all, there are good discounts for the premium housing sector right now.
For more information on purchasing apartments in Dubai, please contact Dubai-Property.Investments specialists. Here they will help you to select a suitable property that suits your needs and provide comprehensive support for the whole buying and selling process.
If you are interested in the opportunity to make money on investments property in Dubai, please contact us.