About Jumeirah Beach Residence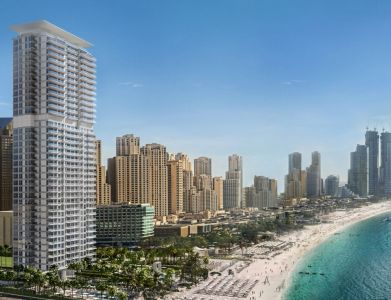 Jumeirah Beach Residence (or JBR) is a luxury area for living and recreation. Here, the urban layout and scenery seamlessly intertwine the traditions of Arab culture with the Mediterranean-style elements. This rare style was developed by WATG (Wimberly Allison Tong & Goo). The Jumeirah Beach Resort is located directly on the coast of the Persian Gulf. This area is considered the most expensive in the entire emirate.
Jumeirah Beach Residence is aptly named, as many wealthy citizens have an apartment here as a vacation home, where they come to replenish vitamin D, inhale the fresh sea air, swim, water ski, rent a yacht, and simply have a carefree time. The area is one-of-a-kind because it does not extend into the city itself, but stretches along the seashore. This means that absolutely all residential properties, entertainment venues, and cafes are adjacent to the 2-kilometer-long beach.