About Port de La Mer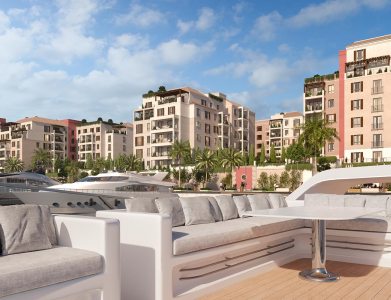 Port de La Mer is an off-plan residential community of buildings from 3 to 6 floors near the marina. The new quarter is one of the projects of a large Dubai company, Meraas. It is located on the small La Mer Peninsula and is part of the large Jumeirah coastal area in Dubai.
The local yacht port has 190 seats. Around it, there will be a long promenade with a variety of fashionable shops, cafes, and restaurants.
A central podium and several bridges will connect residential neighborhoods, forming a single community. Due to this unique feature, people will recognize this place as soon as it is put into operation, and will not wonder how to get to Port de La Mer.