About Arabian Ranches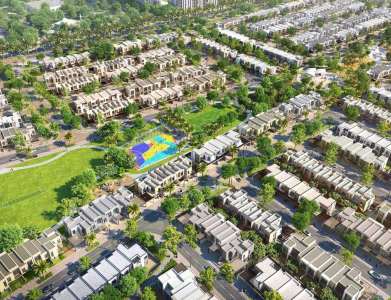 Arabian Ranches is a suburban part of Dubai, UAE, which affords wide opportunities for foreign nationals to become homeowners. This makes real estate investments in Dubai more popular, considering that the community is located just under 10 kilometers from the city center.
The area is divided into several communities: Arabian Ranches and Arabian Ranches 2. The state-owned company Emaar, one of the largest in the country, is engaged in the development of this district. It is difficult to answer the question: "When were the Arabian Ranches built?" It is a young place, still under construction, which is developing rapidly within Dubai, The district was founded in 2004. The second phase is expected to be completed in 2021. It was announced that the construction of a third phase is planned to be completed in 2025.
The area is located at the intersection of the 3 largest highways in the UAE, which makes it easy access to anywhere in the city. The community is suitable for families: comfortable villas and townhouses accommodate all family members. The quiet pace of life and its proximity to the center attract not only locals but also foreigners. The highlight of this area is the golf club, which enhances the status of the community.