About Arabian Ranches 3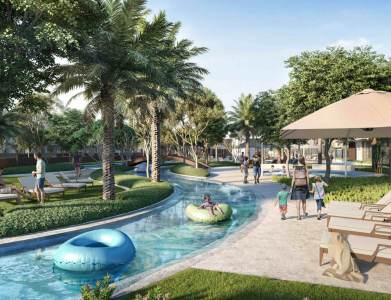 Arabian Ranches 3 is a project of one of the largest developers in Dubai, Emaar Properties. This is the third line of popular villas in the community, located 10 km from the center of the metropolis. The variety of properties makes it possible to find the best option for those planning to invest in Dubai real estate. People looking for permanent residence in the UAE are also interested in this area.
This is a structural unit of the district, which has grown rapidly near the center of the city. As the first two isolated locations were in great demand, the developer decided to build a third line, as per the prototype of the previous ones, which is also divided into several blocks. There is no definite answer to the question: "When was Arabian Ranches 3 built?" Construction began in 2019. The preliminary commissioning of the entire micro-district dates to 2025. Properties in Arabian Ranches 3 are being put into operation in stages. The community consists of luxury villas and townhouses. Each micro-district has a well-developed infrastructure.