About Downtown Dubai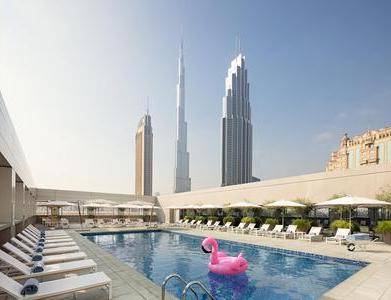 Downtown Dubai is a new, fashionable area of Dubai that has managed to reinvigorate the Emirate with its unprecedented construction projects. Downtown is usually called the business part of the city given that it has business centers, banks, and shopping malls. The building of Downtown began in 2004 and is currently the more advanced metropolis with all its structures.
Downtown Dubai is the heart of the city and the largest construction project in the Emirate. Three main attractions with global records are located here: the tallest building in the world - Burj Khalifa, the largest shopping center in the world - Dubai Mall, and the world's largest singing and dancing fountains.
Downtown is the smallest area of ​​Dubai at only 2.5 square kilometers, a rectangle of 1.5x1.6 kilometers. This area was developed by the company Emaar Properties, which was created in 1997 specifically for the construction of the Downtown area. Most of the shares in Emaar Properties are owned by the Dubai government.