Apartment 1 room in FIVE BEACH, Jumeirah Beach Residence (30953)
Apartment 1 room in FIVE BEACH, Jumeirah Beach Residence (30953)
AED 3 520 000
Jumeirah Beach Residence, Dubai
Object details
Direct access to the beach


School Dubai Amity Universitydubai
900 m





History of Cinema Museum - HOC
10.6 km

Benefits of buying property in Five Beach JBR
Complex Living
Five Beach is a luxurious multi-purpose complex by FIVE Holdings (a well-reputed developer). This complex is located in Jumeirah Beach Residence (JBR) which is the largest residential area in the world, located in the Dubai Marina resort area. The complex was designed in collaboration with FIVE Hotels & Resorts, a major hotel operator.
The hotel complex includes a 56-story tower, with apartments occupying the lower levels and a swimming pool in the central part. After Five Beach JBR commissioning, it will be one of the three most majestic hotels in the quarter and will offer not just the full range of hotel services, but also luxury real estate in Dubai.
Uniqueness
Upon completion, the hotel tower will be the tallest building in the area. The apartments will boast unparalleled views of the Persian Gulf, the world's tallest Ain Dubai Ferris wheel, and the Dubai Marina area with its famous skyscrapers.
Five Beach JBR residents will be able to access all the community's amenities, including a private beach, spa, swimming pools, cafes, and seven à la carte restaurants.
An added benefit of this complex is its location near Dubai's iconic attractions, including Bluewaters Island, The Walk shopping and entertainment street, and the area's largest beaches, JBR Beach and Marina Beach.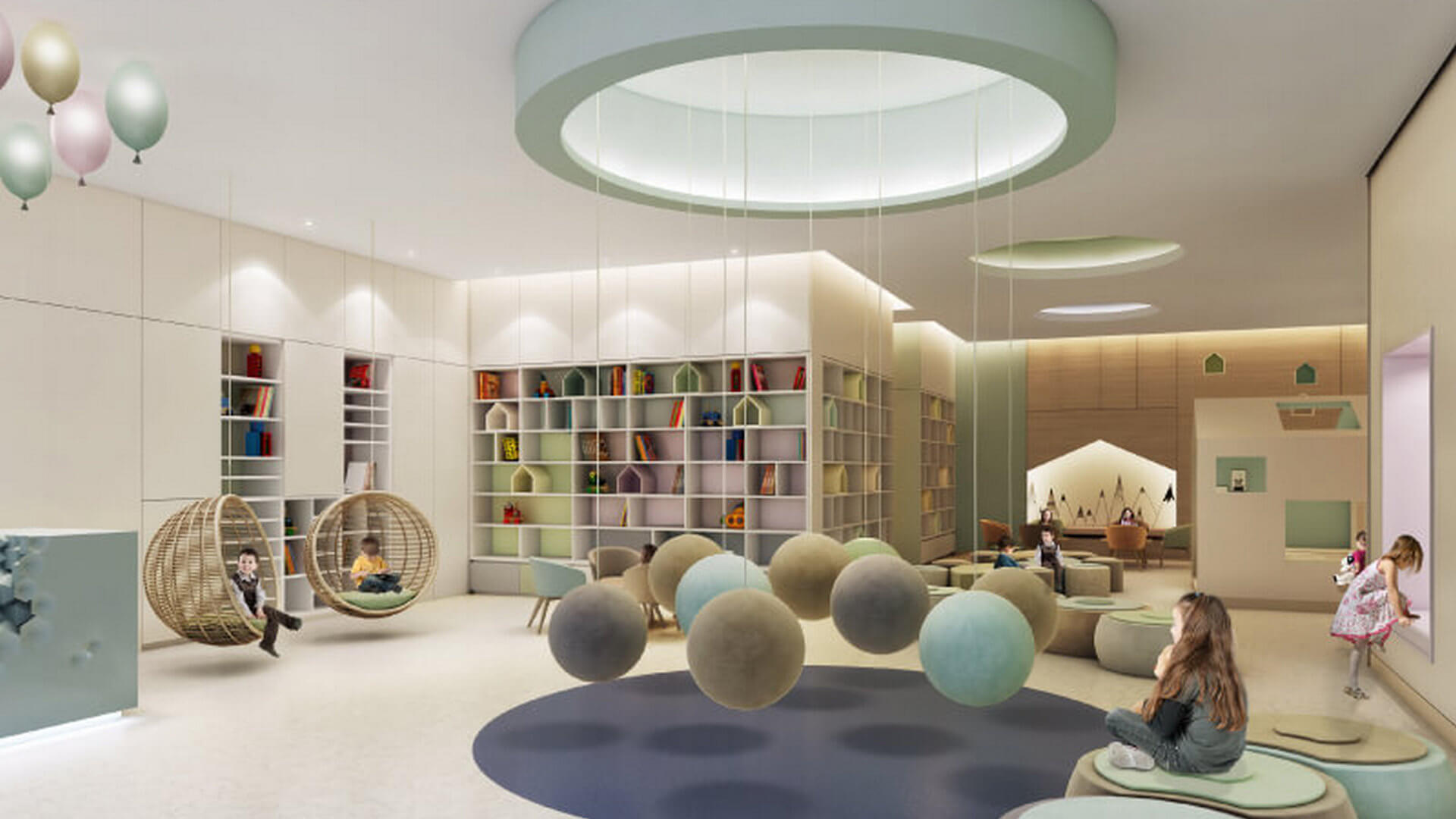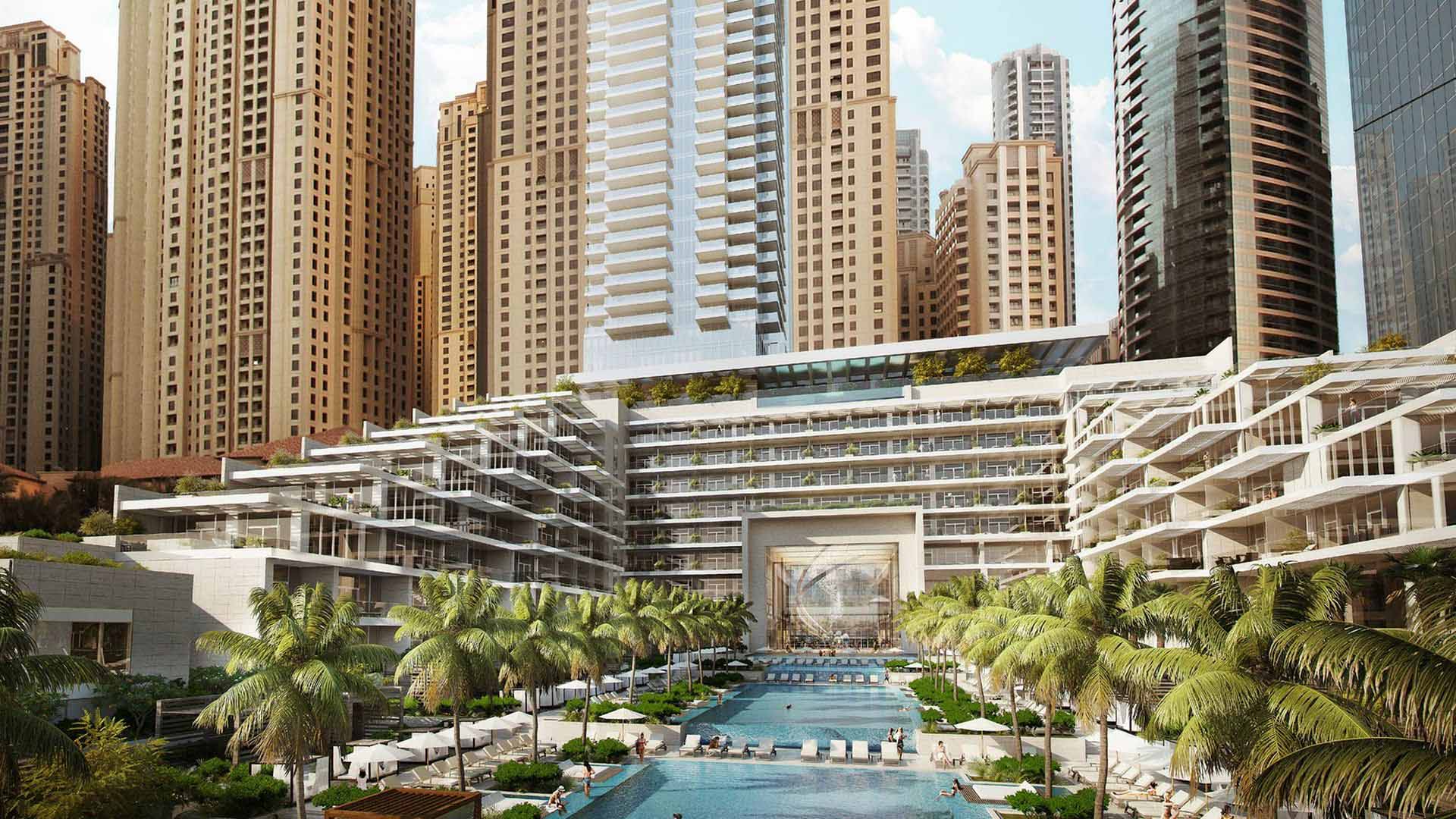 Architecture and design
The architecture of the building was developed by the design studio AE7. Despite the cutting-edge style, the design was inspired by the architecture of Mesopotamia and Ancient Egypt and includes interesting elements of these cultures. The principle feature of this complex is a 56-story skyscraper, lined with glass panels, with protruding balconies on the facade. Below is a breath-taking oasis with a swimming pool, palm trees, and lush greenery.
Five Beach will have 227 luxury hotel apartments and 102 furnished serviced residences. Marble and natural wood will be the focus of the decor and interiors. Buyers will be presented with six styles to choose from.
Economic attractiveness
Five Beach JBR will become one of the three largest FIVE Hotels & Resorts hotels in Dubai. In 2020, despite the restrictions associated with the pandemic, the brand's two completed projects, Five Jumeirah and Five Palm Jumeirah, found themselves in first place in terms of profitability and average daily room rate. The new complex is poised to share the success of its predecessors due to its favorable location and quality of living.
If you are going to invest in real estate in Five Beach, please feel free to contact our managers on the website, and they will assist you to choose an investment property according to your needs and preferences.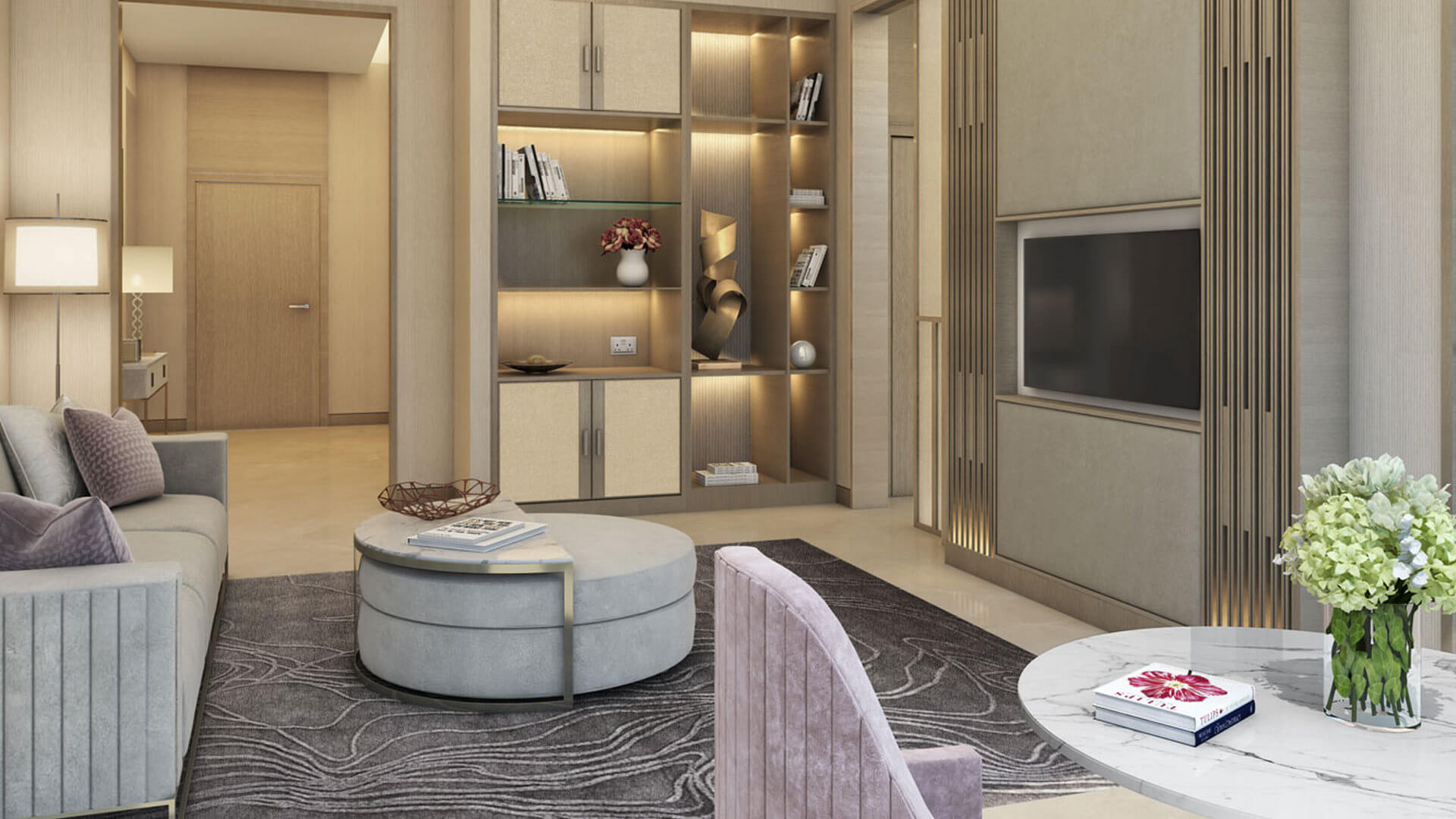 Developer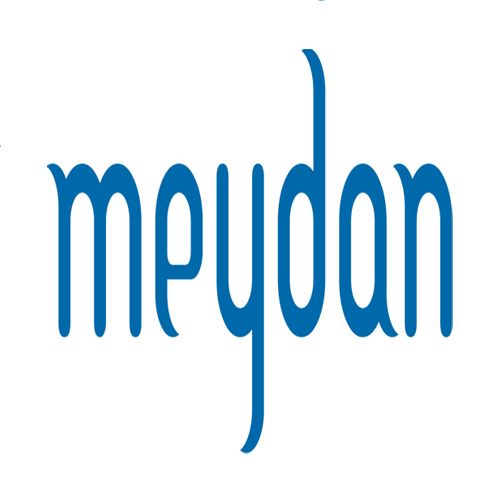 Meydan is the visionary concept of His Highness Sheikh Mohammed Bin Rashid Al Maktoum, UAE Vice President, Prime Minister and Ruler of Dubai.
Details
1 922 974 AED

182 m²Completion date IV quarter, 2026 (Off-plan)

Swimming poolTerraceCar parkElevator

2 001 820 AED

182 m²Completion date IV quarter, 2026 (Off-plan)

Swimming poolTerraceCar parkElevator

4 186 143 AED

3166 m²Completion date IV quarter, 2026 (Off-plan)

Swimming poolTerraceCar parkElevator

3 707 174 AED

3166 m²Completion date IV quarter, 2026 (Off-plan)

Swimming poolTerraceCar parkElevator

3 158 268 AED

2127 m²Completion date IV quarter, 2026 (Off-plan)

Swimming poolTerraceCar parkElevator

2 663 583 AED

2127 m²Completion date IV quarter, 2026 (Off-plan)

Swimming poolTerraceCar parkElevator

3 115 390 AED

2132 m²Completion date IV quarter, 2026 (Off-plan)

Swimming poolTerraceCar parkElevator

2 697 126 AED

2132 m²Completion date IV quarter, 2026 (Off-plan)

Swimming poolTerraceCar parkElevator

2 020 687 AED

196 m²Completion date IV quarter, 2026 (Off-plan)

Swimming poolTerraceCar parkElevator