Duplex 4 bedrooms in DAMAC BAY BY CAVALLI, Dubai Harbour (32299)
Duplex 4 bedrooms in DAMAC BAY BY CAVALLI, Dubai Harbour (32299)
AED 19 890 000
Dubai Harbour, Dubai
Object details
Close to the kindergarten
Driveway to the land plot
Social and commercial facilities
Well-developed facilities
Payment plan
Payment number
Phase
Payment (%)
1st Instalment20%
On Booking
20%
2nd Instalment60%
During Construction
60%
3rd Instalment20%
Handover in Q2 2027
20%







History of Cinema Museum
6.5 km

Benefits of buying property in Damac Bay by Cavalli
Community living
The area of Dubai International Marine Club and its part, Dubai Harbor, where Damac Bay by Cavalli is located, is extremely attractive mostly for yachting enthusiasts and all those who're passionate about water sports and recreation. Numerous yacht clubs and marinas, yacht rental and maintenance services are located here, and the world-famous Dubai International Boat Show exhibitions are also held here. But living here is not limited to yachts: shops and restaurants in Damac Bay by Cavalli, a luxurious lobby for receiving guests, and a business hub with office equipment will allow all residents to enjoy a busy lifestyle and solve their daily tasks in close proximity to all the necessary locations in Dubai.
Uniqueness
The exterior of Damac Bay by Cavalli is a unique combination of elegance and luxury, embodied in the graceful design of the building. At the base of the skyscrapers there is a very long swimming pool that goes ashore to a natural beach. The combination of a beach holiday and ultra-luxury apartments is a unique feature of Damac Bay by Cavalli and another source of its appeal to those looking for premium properties in Dubai. The second long infinity-edge pool will be located on the roof, from where amazing views will open for many kilometers around.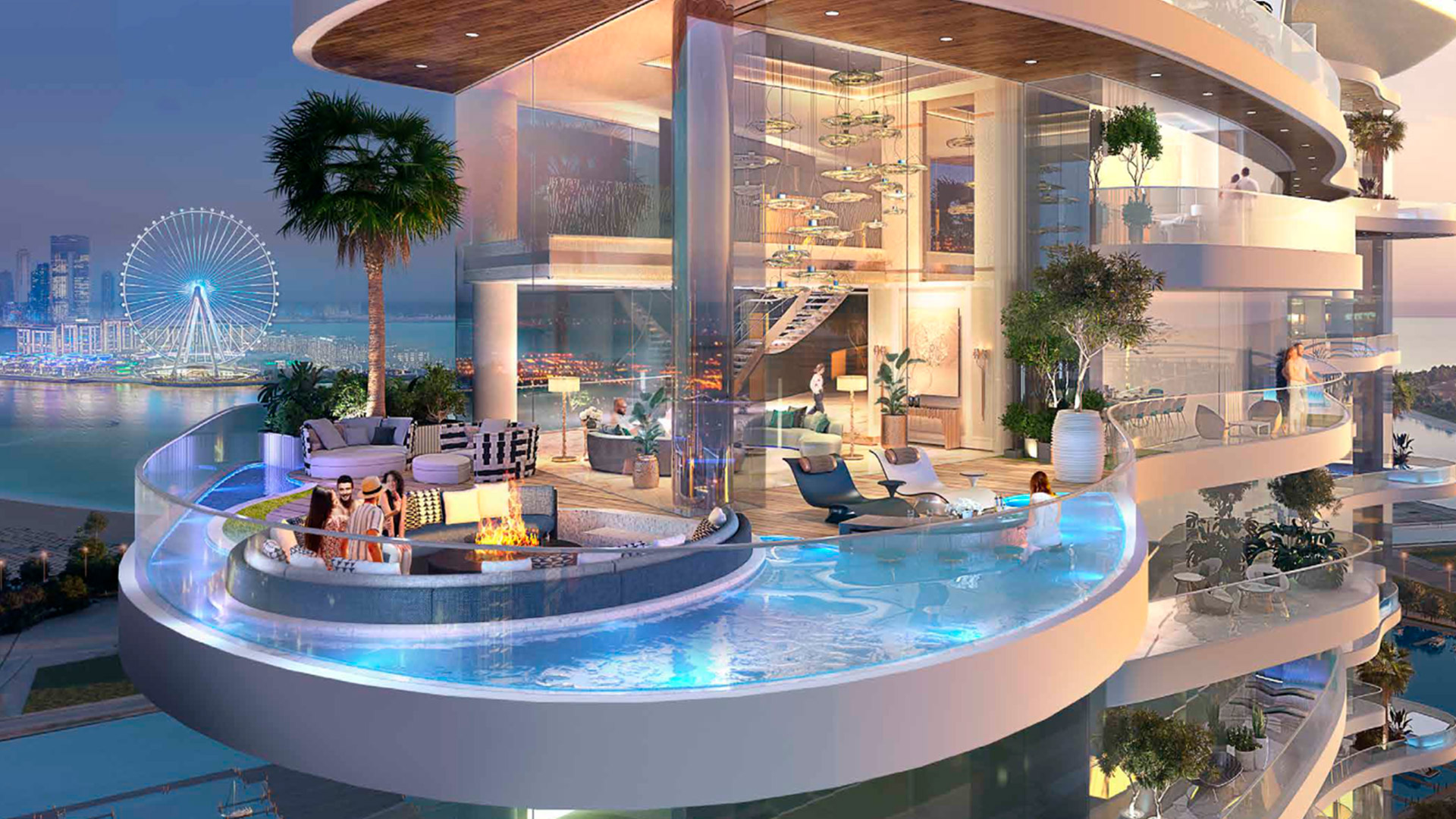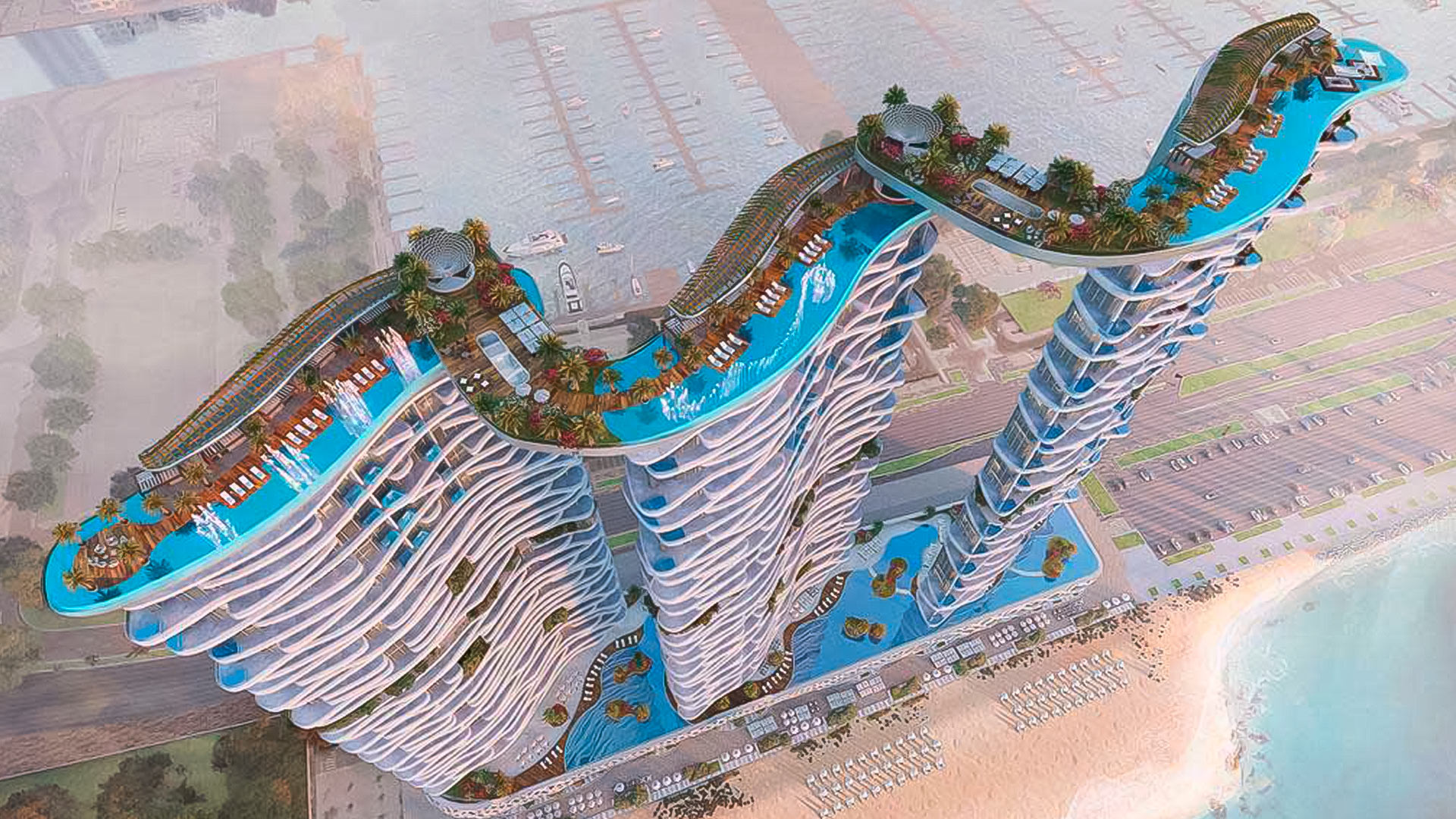 Architecture and design
The architecture of Damac Bay by Cavalli is inspired by the elements of water and the very location of the community right on the coast, next to the numerous piers of Dubai Harbor. Three towers with a height of 30 to 40 storeys are connected with a common stylobate podium and an elegant roof that repeats the curves of the overall facility shape. The smooth lines of each tower have not only an aesthetic function: there will be numerous terraces with pools and green spaces. Interior decoration with marble panels, natural leather upholstery and high-quality fabrics, and panoramic windows will add a touch of real luxury and splendor to Damac Bay by Cavalli apartments, available only to the few. The famous animalistic patterns from Cavalli are widely used in the design.
Economic attractiveness
Artist-designed interiors are not a rarity in luxury real estate in Dubai. However, the facility, built by Damac Properties and designed in the style of classic Italian glamor by Roberto Cavalli, is a real masterpiece and a great success for the investor. Besides, investing in Damac Bay by Cavalli property, as well as their possible further resale, will be exempt from taxes in accordance with Dubai laws. The developer offers installment payments with a payment of 60% during construction and a final payment of 20% upon the property delivery, which is scheduled for the 3rd quarter of 2027.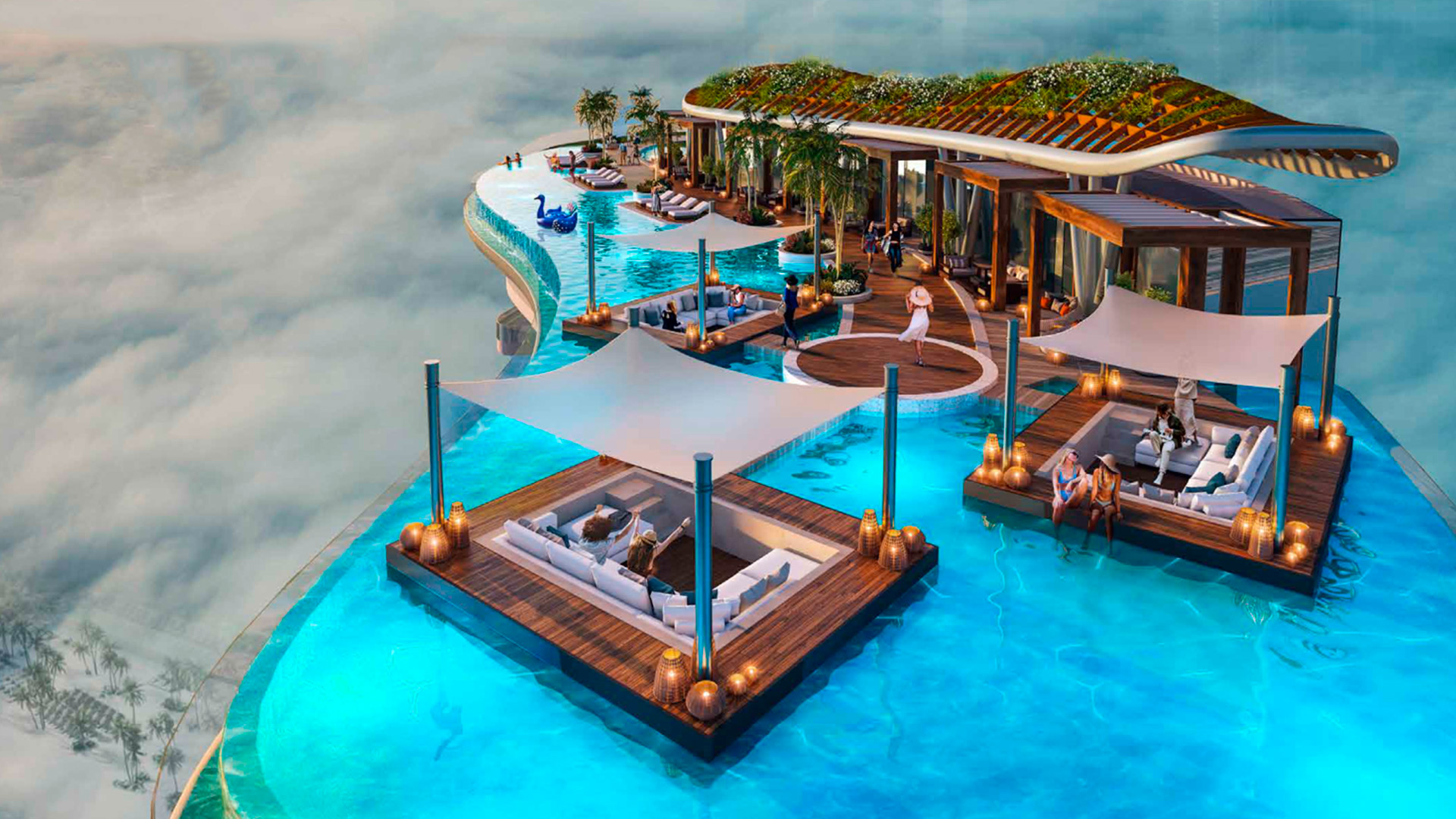 Developer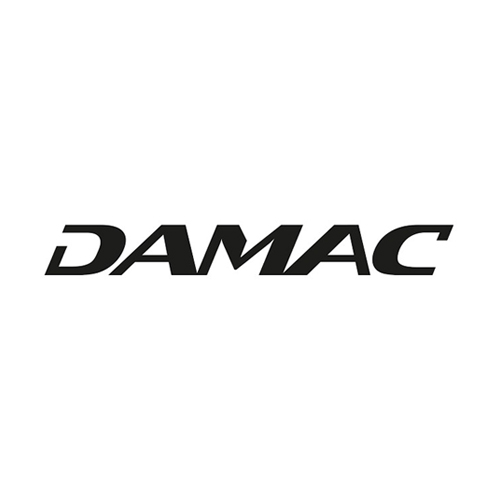 DAMAC Properties has been shaping the Middle East's luxury real estate market since 2002. To date DAMAC has delivered c. 43,700 quality homes, with c. 28,000 more under way.
Details
1 717 200 AED

271 m²Completion date IV quarter, 2026 (Off-plan)

Swimming poolBalconyElevator

1 171 800 AED

1274 m²Completion date IV quarter, 2026 (Off-plan)

Swimming poolBalconyElevator

1 177 200 AED

1270 m²Completion date IV quarter, 2026 (Off-plan)

Swimming poolBalconyElevator

891 000 AED

144 m²Completion date IV quarter, 2026 (Off-plan)

Swimming poolBalconyElevator

826 200 AED

139 m²Completion date IV quarter, 2026 (Off-plan)

Swimming poolBalconyElevator